Welcome to SchützFest350
A festival to mark the 350th anniversary of
German Baroque composer Heinrich Schütz's death.
In-person festival activities took place in Ontario, Canada.
November 4 —13, 2022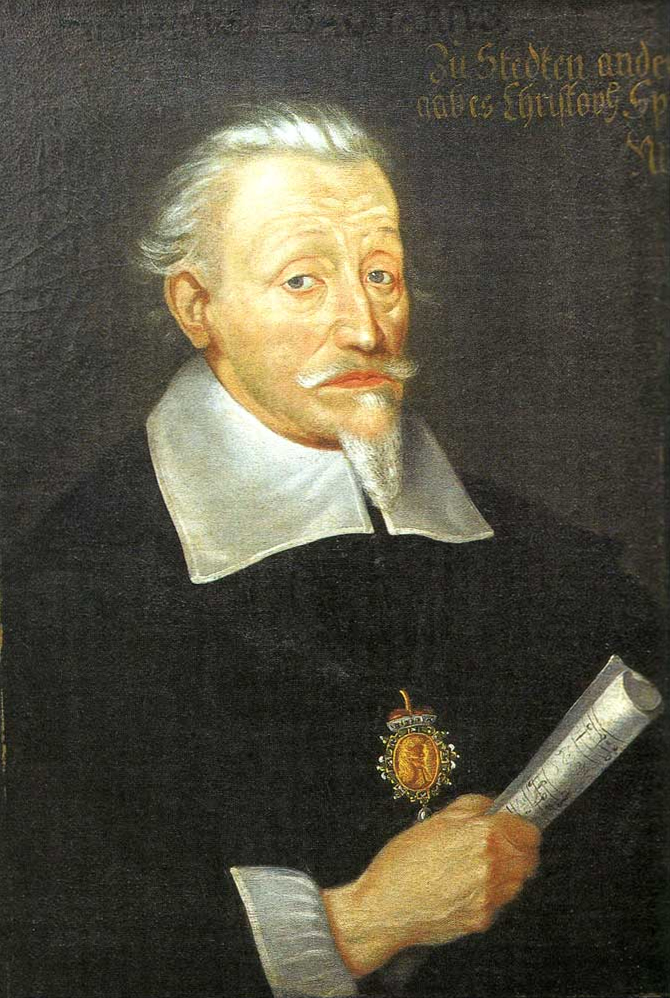 SchützFest350 has come and gone. To say it was a success is a huge understatement. We were able to mount a weekend of significant concerts which did much to address the dearth of Schütz performances in Canada. Our sincere and heartfelt thanks to everyone who helped in the production and performance of these 5 weekend events which commemorated the 350th anniversary of the death of Heinrich Schütz, the greatest German composer before J.S. Bach.
Of course, putting on these superb musical performances can happen only if we have the necessary financial resources. For those we thank a number of granting agencies and donors. Among these, special recognition must be given to the Canada Council for the Arts, the German Consulate of Toronto, the Pollock Family Fund, the Waterloo Community Foundation, ParEntreprise Inc., Exel Research Inc., Saugeen Academy, Symphony in the Barn. and Larry Williamson. It was their vision and generosity that helped SchützFest350 come to fruition.
Heinrich Schütz composed some of his most inspired works during the Thirty Years' War with its attendant violence, plague and starvation. While we have fortunately been spared similar horrors, we have found that planning a festival during a pandemic presents its own real and all but unprecedented challenges. It has been our joy to discover anew that even in times of stress and disruption, the need for great artistic expression is stronger than ever, and the human spirit remains indomitable.
Artistic Director, Nota Bene Players & Singers
SchützFest350 Working Group
---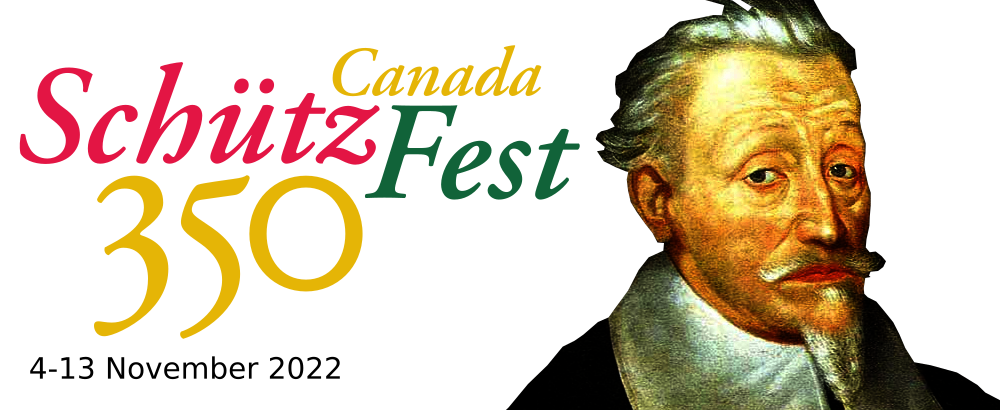 SchützFest350 presented the music of Heinrich Schütz (1585-1672) over two weekends in four Ontario cities. Schütz's music performed in the historically informed performance style using period instruments, original scores, judicious performance practices and appropriate vocal styling—all magnificently interpreted by the talent and artistry of our professional musicians.  
SchützFest350 undertook this opportunity to help extend your knowledge and build your interest in this German Baroque composer.

*Image Credit: https://en.wikipedia.org/wiki/Heinrich_Schütz#/media/File:Schutz.jpg